Things have been kindda busy around here so I haven't gotten much posting done.
Wanted to share some pictures today of last week, then I hope to post tomorrow from this week.
These pictures are from our homeschool craft day at Katie's house on February 7,2008. We learned about the Chinese New Year, made dragons and lanterns, plus we got to see the new baby, Cho. It was a lot of fun!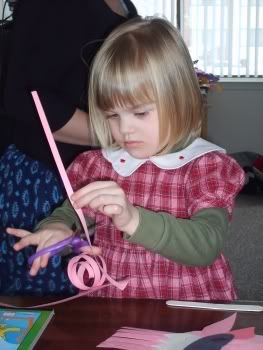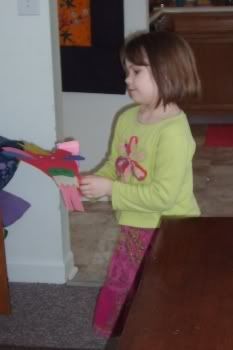 On the 9th we bought a coconut, just for fun, for the first time and had fun opening it up. Lilly loved eating the coconut, but none of us were too fond of the coconut milk. We still had fun cracking it open and milking it then trying to figure out how to get the fleshy part out.